Written by Farida Gamal
The first time you watch the trailer of "Get Out", you are likely to get confused in the beginning. Then, you realize that this mild confusion comes from the unusuality of the idea, in which a completely new twist is tackled. It is where the interconnection between racism and sexism is highlighted as the main scaring factor of the story line ; continuing the legacy of other race-centered horror films, most notably, Toni Morrison's Beloved.
It is certain that racism-sexism is not something we find as a leading element in horror movies, and it is definitely rare to find a movie exploiting it as the main idea.
"Get Out" revolves around Chris (Daniel Kaluuya) and his girlfriend Rose (Allison Williams), who are in an interracial relationship. They eventually reach a point in their relationship where it is time for each of them to meet each other's parents. So, Rose starts with her parents and invites Chris for the weekend at their house away from the city. When he first arrives, he senses the awkwardness of the situation and discovers that her parents might be uncomfortable with their relationship because he is a African-American man.  He later realizes a disturbing truth about them.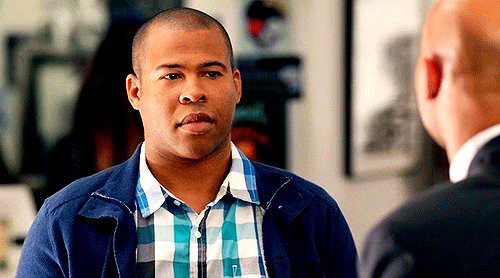 The movie is directed by Jordan Peele, a 38 year old comedian, actor, and director, who is celebrated for the MADtv comedy sketch series; "Key & Peele". This is precisely why it came as a surprise that Peele is the director of a horror movie, which some people at first thought about it as something that is completely out of his league. However, he was able to prove everyone wrong after witnessing his outstanding sense of art in this movie, which truly needs a prolonged round of applause.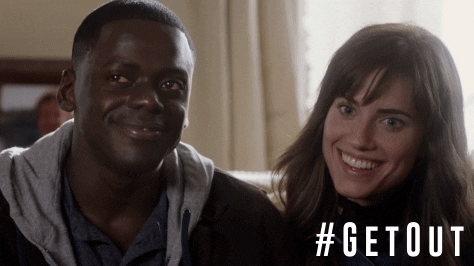 Of course, it is jaw-dropping to learn that Kaluuya is British, and that's because he aced the American accent and the role so perfectly, to the point that throughout the whole movie, you will feel that he must have been related to Chris, the actual character, somehow. Regardless of the fact that Williams' role was not as prominent as others, because of the script's focus on Chris and her character's parents, her performance was outstanding! Also, her looks helped her play be more convincing: the skinny, beautiful girl with the flashy, glowing smile that lights up the room, somehow makes us feel safe about the character – until it comes to our surprise that she has a hidden side to her.
The best thing about this movie is the intense, evolving feeling of suspense, with a pinch of mystery, which made the plot more and more interesting. Everything in the plot has added to its ambiguity; whether it was the parents' attitude, Chris's consent to their behaviour, or the consistent pondering of the rest of the characters' mentalities (who might be taking the parents' side). All of these aspects were well-integrated to produce suspense, which is precisely what any horror movie feeds on.
Having a different idea and a good script could be the first step to any epic movie experience. Yet, choosing the right performers, the spookiest soundtracks, and focusing on every single detail of the execution, sums up the whole experience in a way that makes 'that different idea,' look more awesome than it already is. That is what Peele focused on, and that is also why we are very excited for more movies from him; not only horror or comedy, but of any shape or genre Peele decides to put his hands on. Way to go Peele! You are a champ!
Do you agree?
Did you feel the significance of the idea? Did you notice Kaluuya's accent? Do you have any criticism about the movie? What do you think about Peele's first movie direction?
Share your thoughts with us in the comments!